GET GLAM WITH A HAM
13/05/2019 09:29:06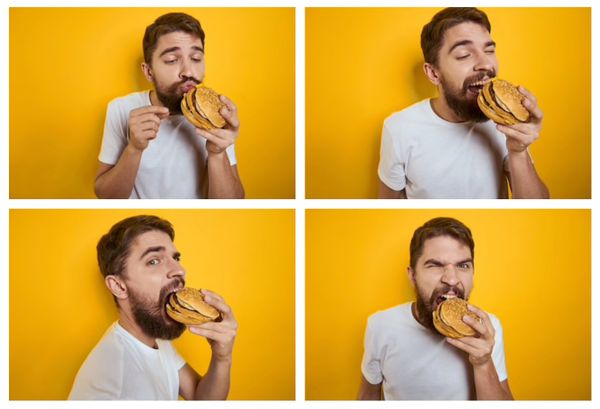 Since forever, Hamburger has become one of the most favorite fast food in the world. It is made of a hunk of ground meat and cheese, different kinds of smelling sauces served between two pieces of buns. Everything is on the right track until the 1st heaven bite appears - the burger immediately turns into a sloppy dish. Each topping starts falling without notice. From an amazing meal with attractive appearance that you can enjoy it satisfyingly and remarkably, you become upset looking at the chaos in your hands and wonder what should I do next with my Dream Burger?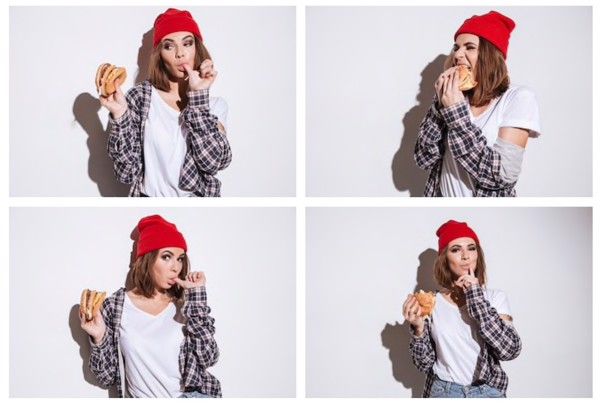 Step 1: Make use of the paper served along with Burger and wrap it to avoid being moved and slipped out of your hands. With this, your hand will be clean for the whole journey of enjoyment.
Step 2: Turn the Hamburger over by 180 degrees. By this, the above dry bun is able to hold the toppings inside, especially the melting sauces - which already made the below bun softer.
Step 3: Place your ring finger below the bun while the other fingers hold the above bun. This maintains the toppings inside and prevent any "great tastes" from falling.
And that's all the tips to enjoy your best Hamburger at The Coffee Club! Even the big size of BBQ Chicken Burger with Cheddar Cheese, Bacon, Rocket and Cherry Tomatoes will not matter you! Don't wait any longer to enjoy your next Burger at The Coffee Club and participate in the challenge #GetGlamWithAHam! We are waiting for you.
Grilled Chicken Burger - Fat Boy Burger
Comment